Thank you for your patience! World in Transition Online – a social studies teaching and learning resource center – is under construction and coming soon!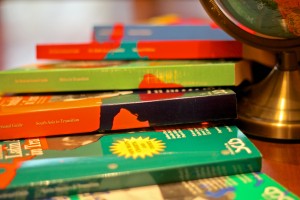 World in Transition Online will offer:
Background Readings to refresh your knowledge on the subject matter.
Classroom Activities and lesson plans to encourage discussion and debate, problem solving, role playing, data, document, and map analysis using documents, maps, charts, and recorded discussions with political leaders.
Educational Videos on history, politics, economics, geography, religion, etc. containing news footage and excerpts from roundtable discussions with former secretaries of state, defense, and other world leaders.
The resources, aligned to Georgia Performance Standards, are based on the critically acclaimed World in Transition multimedia educational series produced by the Southern Center for International Studies during the 1990s and 2000s.